October 30, 2013 in Uncategorized
We would love to introduce all of you to Eric Peterson, who we have decided on highlighting for our Member Spotlight!
Eric, joined our organization this summer and has been a dedicated member ever since! Here are his answers to our member questionnaire.
Name: Eric Peterson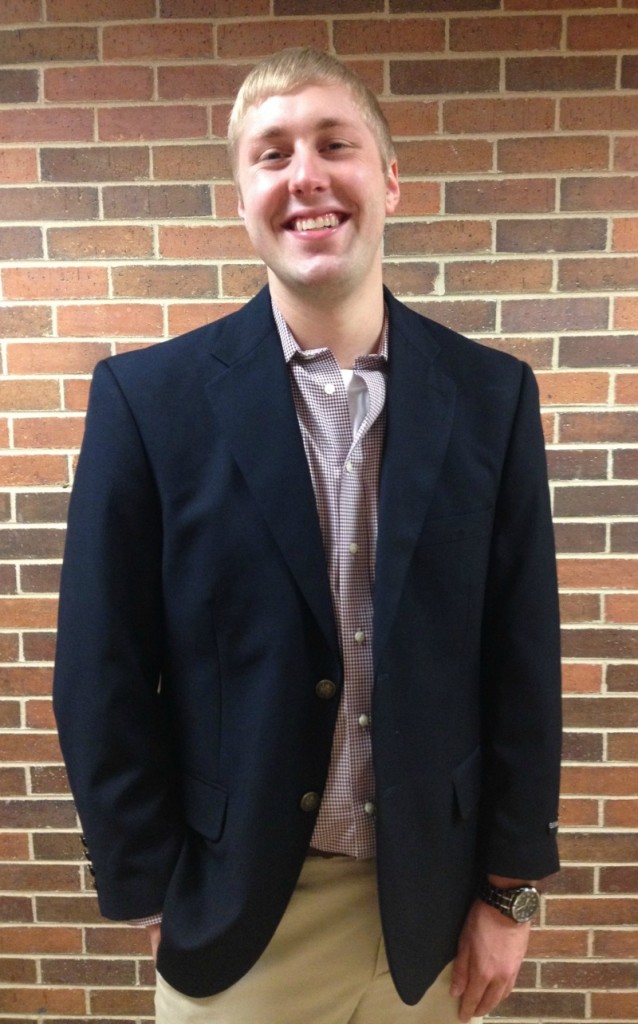 Age: 24 years old
Home Town: Woodstock, IL
1.What is your background?
Born and raised in Woodstock, Illinois. In High School I was involved both Tennis and Debate and volunteered on various campaigns. I was fortunate enough to attend Tulane University for undergraduate where I studied both Political Economy and Economics.
2.Why you are involved in MCYR?
Too often political decisions are left up to those of a single age group. Being involved in the Young Republicans allows for the opportunity to express the goals of the younger generations.
3. What are your hobbies?
I love to read, especially fantasy and non-fiction.When outdoors I enjoy playing tennis and baseball as well as hiking and fishing.
4.What is your favorite book and movie?
Favorite book series is "A Song of Ice and Fire"  and my favorite movie is Drive.
5. As a Kid, What did you want to be when you grew up?
I really wanted to be a pitcher for the Cubs!
6.If you could make one difference in the State of Illinois, what would it be?
If I could make one difference in the State of Illinois it would be making the state a better place to do business.